Believe in Bambara (BiB) is a social enterprise dedicated to introducing the bambara bean to the plant-based protein market.
Built on the belief that greater cultivation of indigenous crops can not only provide a secure, local food source, but also generate economic, environmental, and social benefits to farmers, BiB will serve as a catalyst to increase the production an demand for the bambara groundnut.
Bambara is a legume, comparable to soy, yet it thrives in the most arid, drought-ridden environments. BiB is creating a supply chain for the commodity focused on climate-smart agriculture and value-added manufacturing in order to process the groundnut into consumer products. Through strategic partnerships with local organizations, international NGOs and multinational corporations, BiB is building the infrastructure for farmers to reach lucrative international channels and bring a cost-effective and sustainable crop to market.
The Bambara Groundnut (Vigna subterranea)
Known as a "complete food" as the seeds contain on average 63% carbohydrate, 19% protein and 6.5% fat, making it a very important source of dietary protein.
Extremely tolerant of poor quality soils and drought
Particularly suitable for the low-input agricultural production systems in the drought-prone regions of Sub-Saharan Africa
As it grows, it excretes nitrogen into the soil, which helps replenish nutrients, making it valuable in inter-cropping systems with maize, millet, sorghum, cassava, yam, etc.
The leaves are rich in nitrogen and potassium and therefore an excellent source of animal feed.
Tamara E. cohen, Co-founder & Chief global strategist
Tamara earned her B.S. in Entrepreneurship and Emerging Enterprises from the Whitman School of Management at Syracuse University and went on to pursue her M.A. in Global Migration and Policy at Tel Aviv University..
Passionate about the intersection of commerce and social justice, Tamara is seeking to drive social change by building a business that focuses on more than just the bottom line. In that spirit, Believe in Bambara was born out of a desire to find a solution to the daunting challenges of global hunger, inequality, and climate change.
Tamara works as a Customer Success & Business Development Manager at a small tech company in the recruitment industry.
holly tassi, co-founder & CEO
Holly is currently pursuing her MBA at the University of Southern California while working as a marketing specialist for Best Friends Animal Society, a national non-profit animal welfare organization.
While working at Diageo, a global leader in adult beverages. Rotating through their Supply Leadership Development Program she gained valuable and relevant experience in liquid processing, ingredient supply, international transportation and third party manufacturing.
Following Diageo, Holly was a Client Development Manager for CaseStack, a leading provider of supply chain management services. She managed upwards of 30 small to mid-size CPG manufacturers and advised them on their warehousing and transportation needs to fulfill orders for Wal-Mart, Kroger, Whole Foods, Amazon, Target and various other grocery retailers.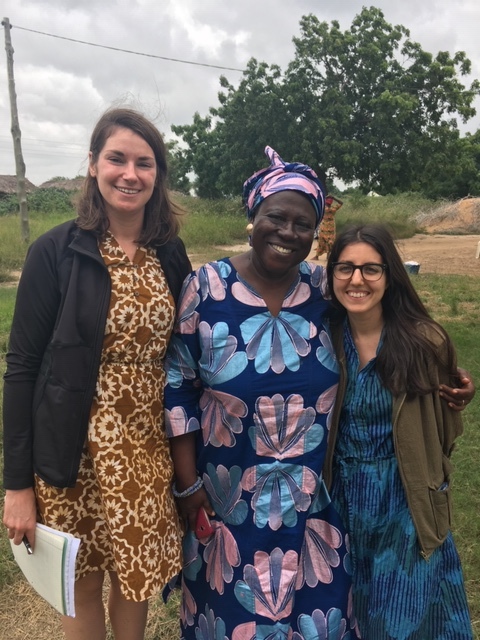 Help us reach our seed funding goal so we can start manufacturing bambara PRODUCT prototypes.
You can reach out to us directly if you'd like to support the project.